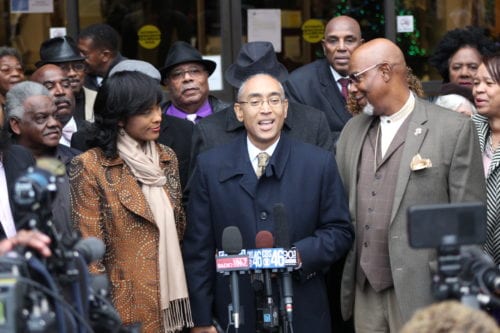 The DeKalb County Board of Commissioners during a special executive session on April 18 voted 5-2 to pay the legal defense costs of former DeKalb CEO Burrell Ellis. The reimbursement is permitted under state law when a government official is found not guilty or charges are overturned.
The board approved $755,942.95 to cover Ellis' legal fees through two separate trials and his appeal before the Georgia Supreme Court. The high court overturned Ellis' convictions in November 2016, saying he didn't get a fair trial.
District Attorney Sherry Boston, who was sworn into office in January 2017, dismissed charges of attempted extortion and perjury, saying Ellis had served his time.
Ellis spent eight months in prison after a jury found him guilty in July 2015 of pressuring county contractors to give to his election campaign.
Ellis must repay a portion of the money the BOC awarded—$137,231.50—to others who helped him with his defense.