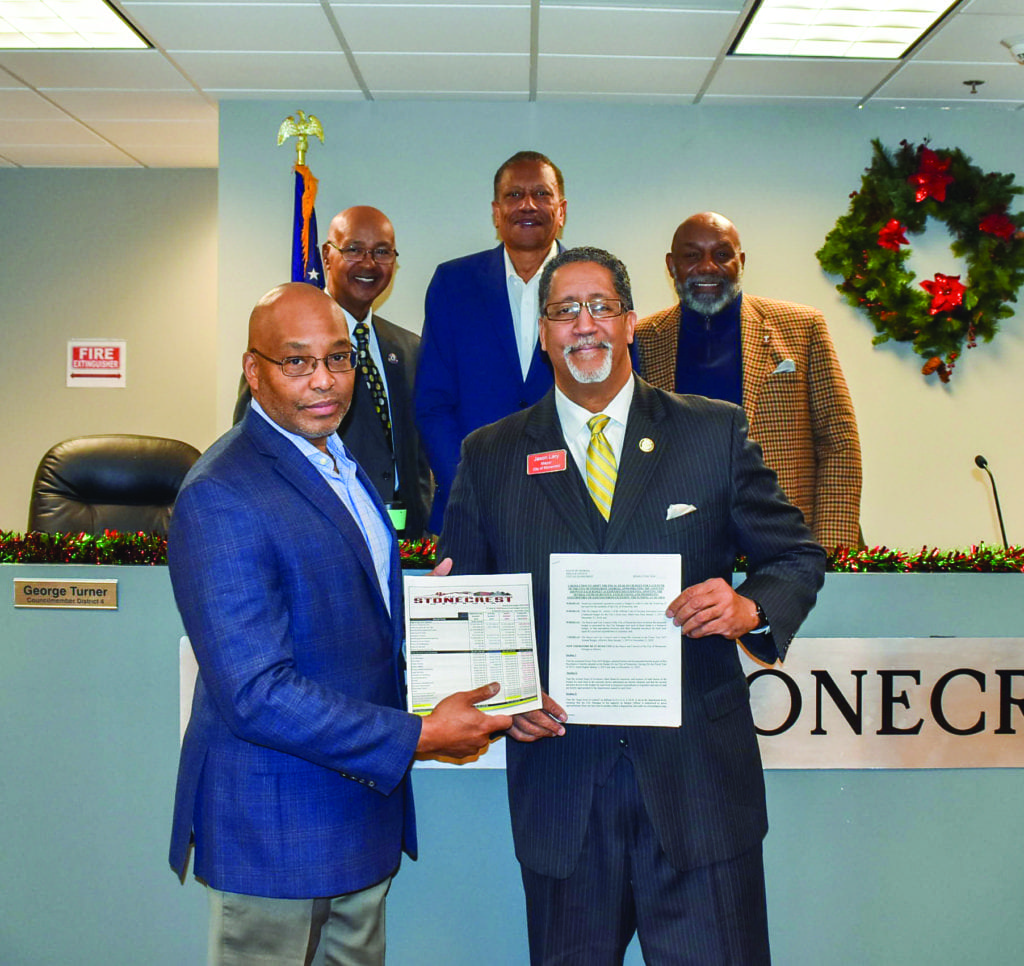 The city of Stonecrest will ring in the New Year with several new services planned, money in its reserve fund and no new taxes.
The $9,168,400 budget includes a $250,000 reserve fund and represents more than a $2.5 million revenue increase or 41% over the 2018 budget. City officials say the revenue boost is primarily due to the city's ability to now receive a state insurance premium tax. The tax, however, will not affect residents or businesses in the area.  Municipalities receive the tax from the state for property, casualty, and life insurance policies purchased by those within the city.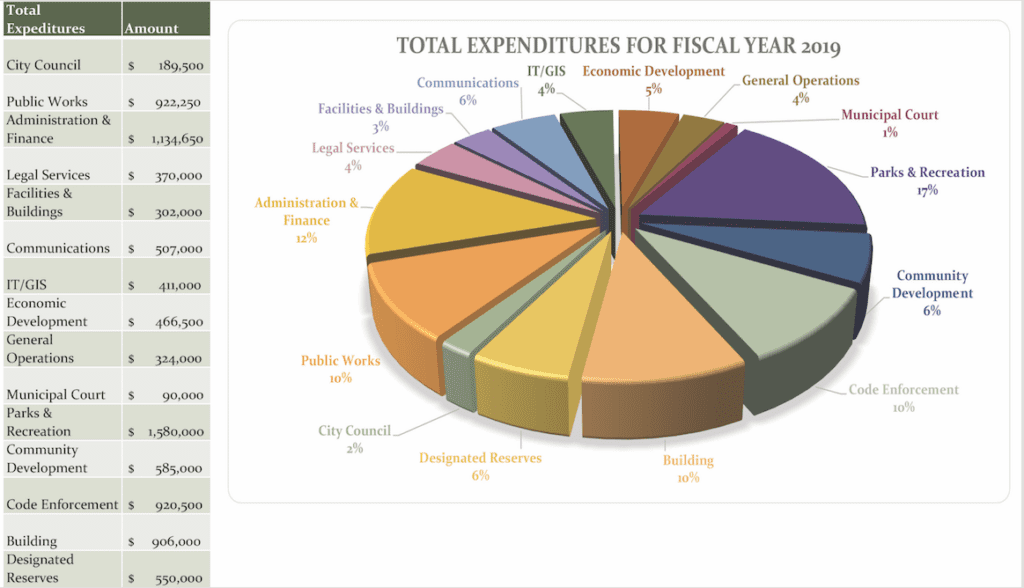 "Zero tax increase, just as we promised," said Mayor Jason Lary. "We went from a $6.4 million budget to a $9.1 million budget without a tax increase and the city can still boast about our zero-millage rate. As promised, the extra revenue came from insurance premiums and an increase in revenue received from business license fees that DeKalb couldn't collect."
The City Council passed the budget by a 4-1 vote during a special called meeting on Dec. 12. Councilwoman Diane Adoma dissented.  Councilwoman Jazzmin Cobble did not attend the meeting due to a mandatory job commitment,  Communications Director Adrion Bell said.
The 2019 budget outlines a plan to hire one part-time and seven full-time employees, including a procurement officer, a code enforcement officer, a right-of-way field services manager, three parks and recreation employees, and an administrative assistant.
City Manager Michael Harris said the Insurance premiums that the city is receiving from the state is the city's big new revenue source.
"For a new city going into a second full year, Stonecrest's budget reflects good sound governance," said  Harris. "We're not actually required to have a balanced budget until our third year of operation per the city charter. We've had a balanced budget since our first year.  We're getting all of our bills paid, we're saving money in our fund balance (reserve fund) and we're expanding our scope of services."
The mayor said department directors made presentations to the council and were successful in getting line items added for an economic development plan, Municode software to codify the city's ordinances and make them easily accessible, a new website and area beautification projects, just to name a few.
The city will also expand to include three new departments: Business Development, Parks and Recreation, and Community and Cultural Affairs.  The Public Works Department will expand services to include a right-of-way maintenance department that will keep the lawns on the city's thoroughfares maintained and clean.
The city's business license revenue was increased by the addition of 536 new businesses and the auditing work of code enforcement officers who investigated 170 businesses for 2018 license renewals.  More than half of them complied and renewed their licenses, according to Code Enforcement Manager Alejandro Ferrell. The remaining 170 had closed or moved.
"Our city is growing, and we are the most reasonable and largest city in DeKalb to live," said Lary. "In 2019, we will continue to keep our promises of fiscal responsibility as we continue to operate and grow as a world-class city."
The city of Stonecrest, which includes nearly 54,000 residents, was incorporated in 2017. Stonecrest became the fourth city to incorporate in DeKalb County in recent years following Tucker, which formed in 2016; Brookhaven in 2012; and Dunwoody in 2008.