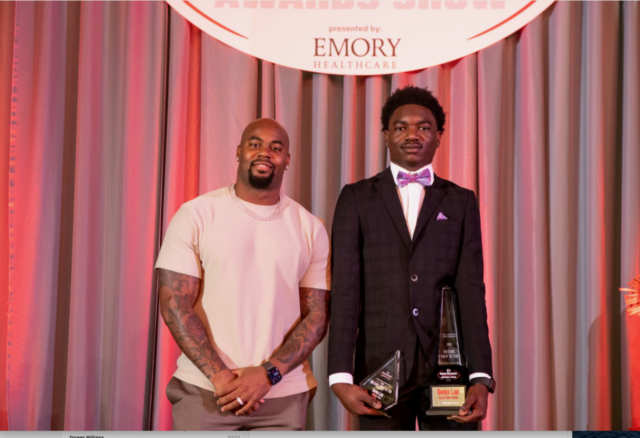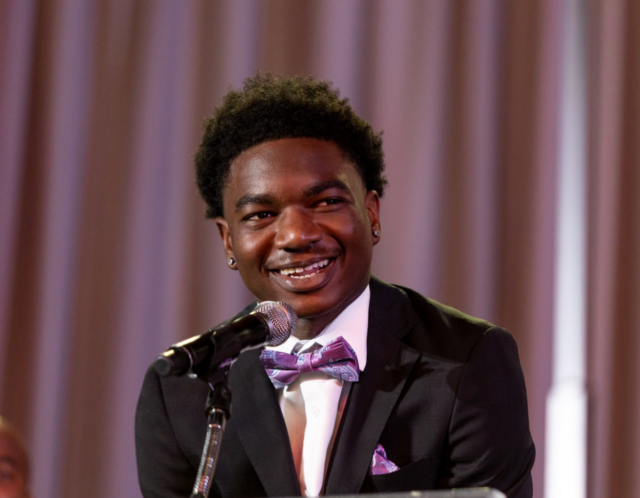 CONYERS, GA–Damien Lane, a senior at Salem High School (SHS), was named the Atlanta Falcons' "High School Man of the Year" for 2022. He was selected out of more than 500 nominations state-wide.
This prestigious honor mirrors the NFL's Walter Payton Man of the Year Award, recognizing football players who have exhibited excellence on and off the field and whose character and passion to impact lives extends beyond the game.
Lane overcame great obstacles and a torn ACL injury to become an honor roll student with a 3.5+ GPA, starting outside linebacker, senior captain, student council representative, and overall youth leader with more than 20 college acceptances.
"Damien is the best of what we have to offer because his story is NOT of perfection, but rather of resurrection," SHS Head Football Coach Jarrett Laws wrote in his nomination of Damien. "He chose the right path after falling off of it. And his school, his family, his community, and even his head coach are made better for it."
Lane was initially chosen as a finalist for the Atlanta Falcons' High School Man of the Year  and named and presented as the winner at Mercedes-Benz Stadium on March 7.