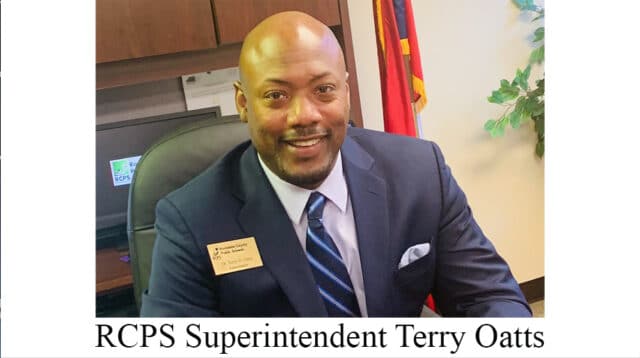 CONYERS, GA – Due to the current spike in COVID-19, Rockdale County Public Schools (RCPS) Superintendent Terry Oatts announced that all students will return to a virtual/remote learning environment on Tuesday, Jan. 4 following the Winter Break. In-person learning is scheduled to resume on Monday, Jan. 10, he said.
Teachers and staff will work  virtually beginning Monday, Jan. 3. Staff, students, and families are urged to get tested for COVID-19 before the return to in-person learning.
RCPS continues to offer free COVID-19 testing for students, staff and their families at 954 N. Main Street, Monday-Thursday, 12:30 p.m. to 5 p.m. starting Jan. 3. For more information on free COVID-19 testing, visit www.rockdaleschools.org/covid19testing.
This decision comes after the superintendent convened a virtual meeting with local health experts including Piedmont Rockdale Hospital CEO Blake Watts; Piedmont Rockdale Hospital's Chief Medical Officer Monica Hum; Laura Sistrunk of Piedmont Rockdale; local pediatricians Hugo Scornik and Kimberly Carr; Gwinnett, Newton, and Rockdale Health Departments (GNR) Medical Director Audrey Arona; and GNR Chief Clinical Officer Alana Sulka.
Superintendent Oatts said: "In short, our local community spread is extremely significant. It was affirming to hear the public health officials in our meeting commend RCPS for our proactive COVID-19 mitigation measures and commitment to the public health safety and well-being of our students and staff. We will continue to promote regular testing and vaccinations to include the boosters for those eligible stakeholders.
"The rationale for this decision is to allow for access to testing considering what likely will have been congregant holiday gatherings and travel associated with New Year celebrations. This schedule adjustment is designed to reduce the impact of the high community spread on our schools. Understanding that a brief delay is not going to resolve the surge in COVID-19 cases, RCPS will implement additional mitigation measures to address containing potential spread within our schools including reinstating capacity caps at athletic events, holding virtual meetings, limiting visitors to campuses, and reviewing cleaning protocols to ensure fidelity of applications. Students and staff will continue to wear masks indoors, socially distance when feasible, and will be encouraged to wash hands frequently and use hand sanitizer.
"The CDC has just released new guidance for those isolating and those in quarantine which we will be reviewing with public health officials as we continue contact tracing in each of our schools. We ask our parents to continue to report to your school any positive test results or exposure to COVID-19. Most importantly, we need all students and staff who are ill to stay home. It will take the efforts of everyone to reduce the spread of the virus, especially this rapidly transmitted Omicron variant. More information about returning in the virtual/remote learning environment will be shared by individual schools on Monday through their websites and other communication tools.
"Thank you for doing your part to help reduce the spread of COVID-19. We're all in this together."