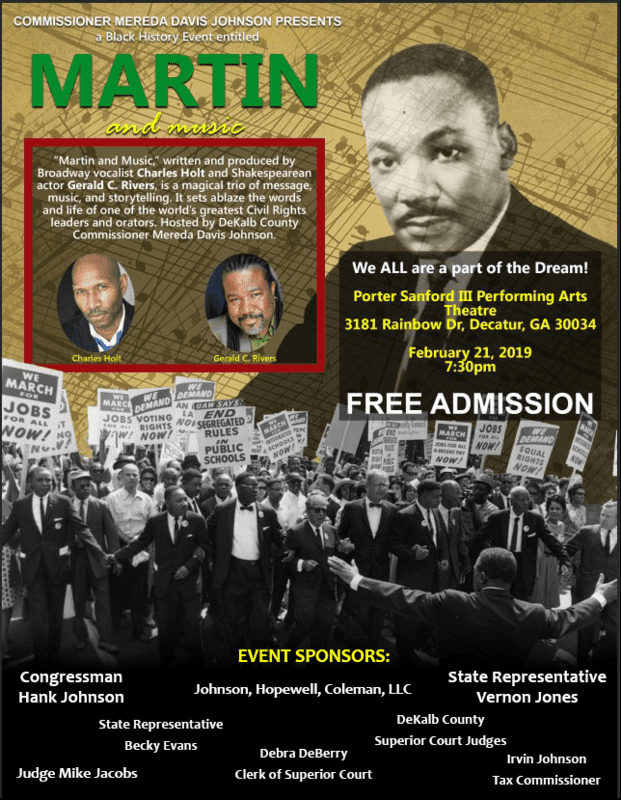 DeKalb County Commissioner Mereda Davis Johnson announces "Martin and Music" on Feb. 21, 7:30 p.m., Porter Sanford III Performing Arts & Community Center 3181 Rainbow Drive, Decatur.
The program features Shakespearian-trained actor Gerald C. Rivers and Broadway performer Charles Holt.
The performance sets ablaze the words, the authentic tone, and the life of one of the world's greatest civil rights leaders and orators, Dr. Martin Luther King, Jr. The program will feature a riveting blend of powerful spoken words and speeches with delicate and reflective and inspiring thread of music and narrative.
"This event is free and open to the public. We welcome everyone to come out and experience this dynamic program," Johnson said.
Groups of 10 or more should contact Commissioner Davis Johnson's office at 404-371-2159 to reserve group seating.
For more information, you may visit: www.commissionermeredajohnson.com.