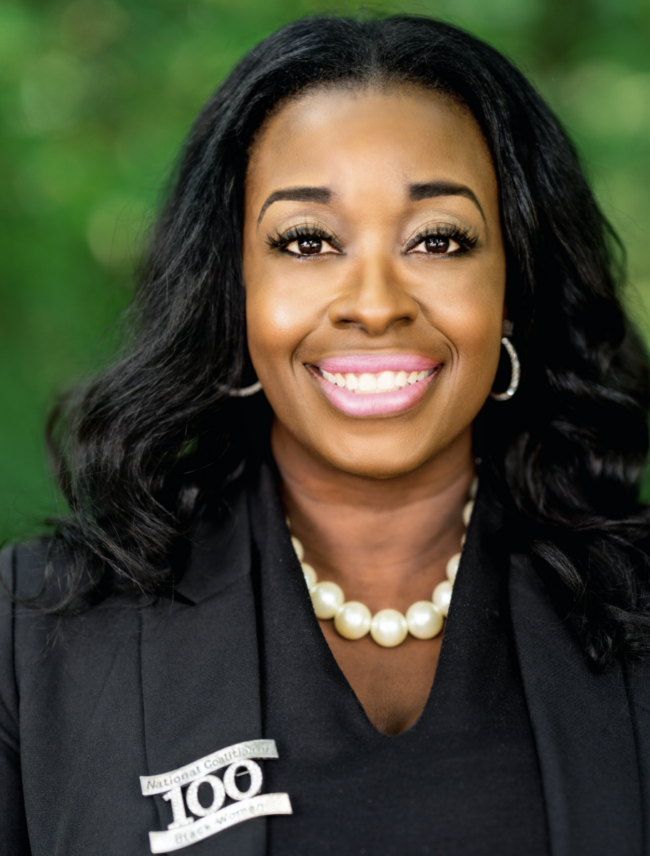 DEKALB COUNTY, GA—The National Coalition of 100 Black Women Decatur-DeKalb Chapter, Inc. (NCBW) announced the election of Kianna N. Lawson as its eighth Chapter President.
"My vision is to continue to lead the NCBW Dekalb Chapter forward as a distinguished women's advocacy organization whose focus is on advocating and providing a positive impact on the improvement of the lives of African American women and girls. I am committed and dedicated to push the mission and goals of NCBW," said Lawson.
Lawson joined the NCBW Decatur-DeKalb Chapter, Dekalb, Georgia, in 2006. During her tenure, she has served locally as Chapter 1st Vice President of Programs & Planning, Chapter 3rd Vice President of Membership, Chapter Secretary, Chapter Financial Secretary, Ga Legislative Chair, Health Committee Chair, Education Committee Chair and served on several Committees.
Lawson is a certified Physician Associate, working autonomously for the past 15 years in healthcare. She is the co-founder of Prestige Health Primary & Urgent Care Service, a concierge medical company opened in 2019. She has held numerous leadership positions in healthcare and prides herself on giving back to the community.
The Georgia native has enjoyed serving as senior physician associate in the medical field. She has won numerous awards and has received many accolades for her work in healthcare and the community. She has worked in a variety of medical specialties and even contracted with the government ensuring proper medical assessments were performed for military soldiers preparing for deployment.
Lawson holds a Master of Science in Physician Assistant Studies from the University of Texas Rio Grande Valley, Bachelor of Science from Howard University, and a Bachelor of Arts from Spelman College. She is a member of Alpha Kappa Alpha Sorority, Inc. National Council of Negro Women, Inc, National African American Gun Association and National Association of Physician Assistants.
The mission of the National Coalition of 100 Black Women Decatur-DeKalb Chapter, Incorporated (NCBW) is to advocate on behalf of black women and girls to promote leadership development and gender equity in the areas of health, education, and economic empowerment.