Crews at the Stonecrest Command Center set up transformers and other equipment needed to restore power to homes and business in DeKalb County. Photos by Glenn L. Morgan/OCGNews

DeKalb CEO Michael Thurmond has declared a local state of emergency in the aftermath of Hurricane Irma. The tropical storm that followed Irma caused widespread damage throughout DeKalb as she left Florida and hit Georgia on Monday, Sept. 11.
Thurmond said DeKalb had more power outages than any other county in the metro area as trees fell on power lines and areas were flooded by heavy rain. Thurmond's declaration enabled DeKalb to be eligible for additional state and federal resources to aid in the response and recovery.
"DeKalb County has taken the brunt of the hit of Irma in metro Atlanta," Thurmond said. "Our ability to recover as soon as possible depends on the hard work of our dedicated employees and the resources we receive."
At the peak of the storm, approximately 54 percent or 170,000 of the homes in DeKalb lost power.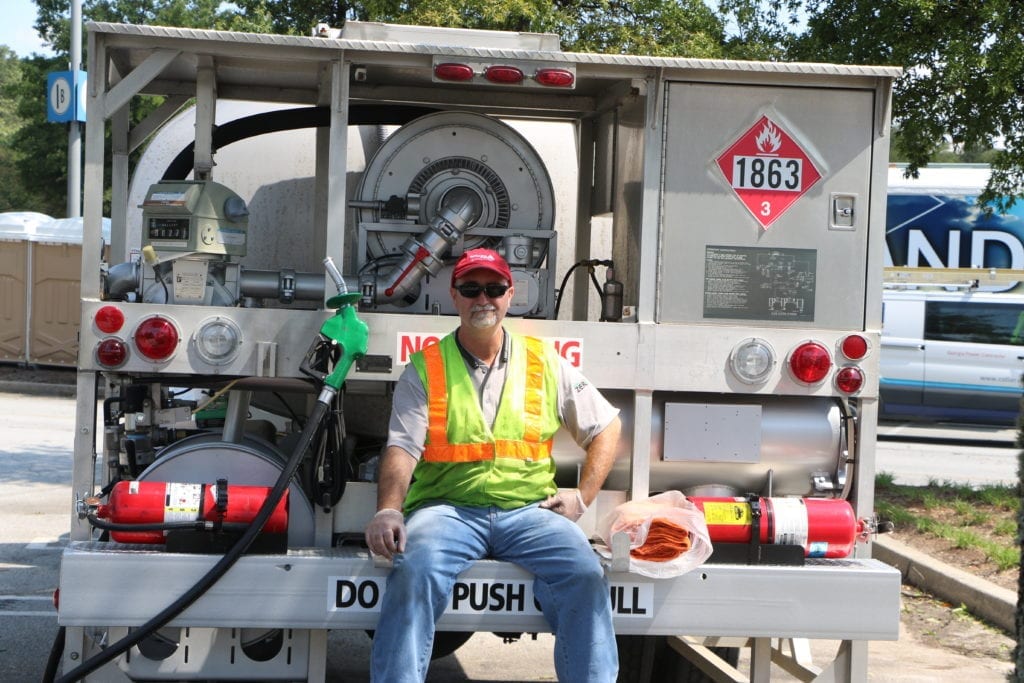 Hurricane Irma interrupted service to nearly 1 million Georgia Power customers across the state. Command stations throughout the metro area were set up to respond to the disaster. Many of these trees had live Georgia Power lines in them.
Former Lithonia Darold Honore, who lives in Lithonia, said a tree fell on top of his car and knocked the power lines out on his house.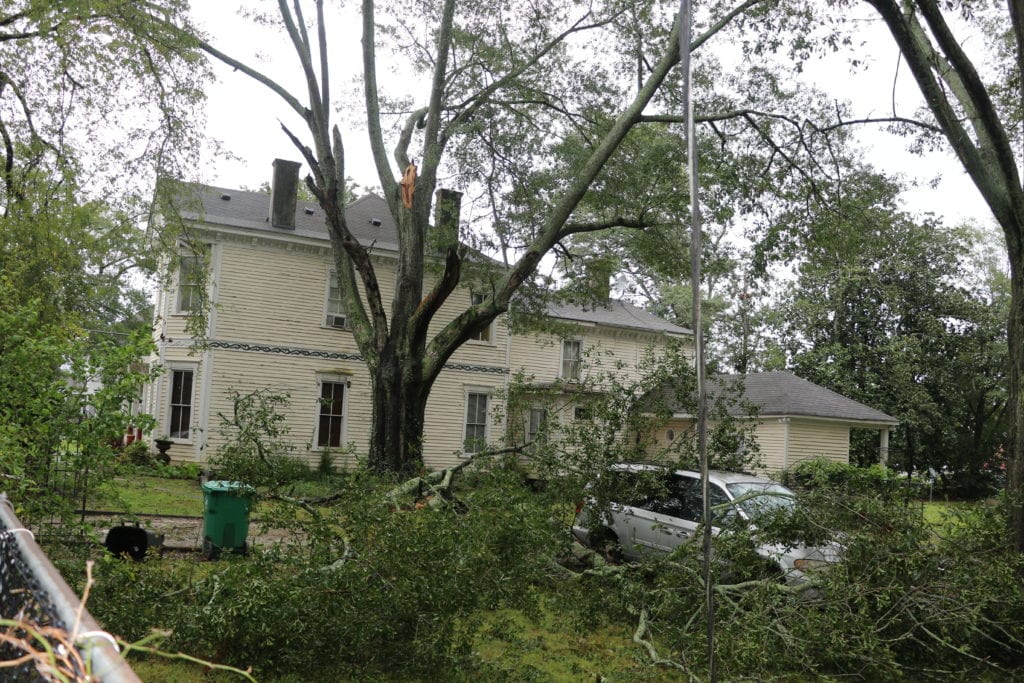 Stonecrest Mayor Jason Lary said his power went out around noon when the storm hit. His power was out for three days. Lary said he and his wife, Debbie, spent a great deal of time reading by candlelight. He also said they ate a lot of dry goods such as peanut butter and jelly and crackers. In addition to the power outage, the mayor's cell phone carrier lost service as well.
"It was horrible. I've never been without power for more than two hours, let alone three days," said Larry.
Laquetta Butler of South DeKalb said she lost power at her home off Boring Road in Decatur around 1 p.m. and stayed in a hotel for two days.
Butler had to throw away all of the food she purchased for the storm.
"There were people on one side of my street who had power while others on the opposite side had none. My house is surrounded by trees, but thank God no trees fell," said Butler.
State Rep. Doreen Carter, who lives in Lithonia, said her power went out at 3:15 p.m. on Monday and was restored on Wednesday at 11:30 a.m.
"We had to throw away some stuff but the one silver lining is that I have a gas stove so we were able to salvage a lot of our frozen foods by preparing them in the oven," Carter said.
Carter said she and her three sons used candles and cell phone flashlights to maneuver through the darkness. They went to a relative's house to charge their cell phones and iron clothes. Carter said that she and her boys decided to use the time they were out of school as vacation time and they went out to eat and had ice cream afterward.
As of Wednesday, Sept. 13, Amber Offutt , who lives in DeKalb, was one of 600,000 Georgians who still was without power three days after the storm . Offutt said she and her two children spent Monday night in a hotel and returned home the following day to nearly $300 in spoiled groceries she had purchased in preparation for the storm. She said aside from eating fast food every day, she has had to rely on others to keep her children in order to return to work until DeKalb County schools reopen.
As of 9 p.m. Sept. 14, Georgia Power had restored power to 920,000 customers impacted by Hurricane Irma. More than 8,000 personnel were working around the clock as part of Georgia Power's statewide restoration effort to restore power for the approximately 75,000 customers who remain without power.
In Rockdale County, EMS officials set up a command post at the rock dale Sheriff's Office to coordinate communication and  response during the storm, said Rockdale Sheriff Eric Levett.
At the height of the storm, Rockdale County CEO Oz Nesbitt announced a voluntary curfew urging residents to stay indoors and off of the roads to avoid road closures due to debris and downed power lines from the storm.
Rockdale schools also were closed for most of the week, the same as many other neighboring school districts, which had power outages and were hard to reach because of the road closures.
The Nancy Guinn Memorial Library in Conyers also was among several public facilities that were shut down because of the storm. Before Irma hit, the library had successfully held a donation drive for Hurricane Harvey victims and collected food, diapers and bottled water. The donations were given to the DeKalb County Sheriff's Office to deliver to Texas, library officials said.
The Home Depot in Rockdale also donated 50 boxes of supplies to hurricane relief efforts organized by the Conyers Police Department.