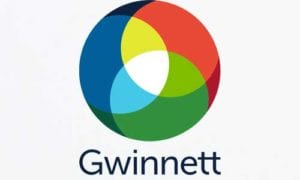 GWINNETT COUNTY, GA– Residents can now recycle glass at a second location in Gwinnett. Gwinnett County and Waste Pro USA, Inc., are expanding their drop-off glass recycling program to Pinckneyville Park, 4758 South Old Peachtree Road, Peachtree Corners. The site opened on Friday, Dec. 10.
This is the second drop-off glass recycling location that the County is offering through its pilot program. The first site, located in the parking lot of OneStop Norcross, 5030 Georgia Belle Court in Norcross, opened in October and has already diverted 4.2 tons of mixed glass from landfills, officials said.
"After the County launched the glass recycling pilot program, residents responded with enthusiasm and let us know they wanted to see the program expand," said District 2 Commissioner Ben Ku. "By offering a second location, we can provide additional opportunities for sustainability in Gwinnett."
Residents can drop off their clean, empty glass containers at Pinckneyville Park at the clearly marked drop-off container near the baseball complex.  The park's site is accessible 24 hours a day, seven days a week.
Glass dropped off at both locations will be hauled to Strategic Materials, Inc., a glass recycler in the Atlanta area.
Acceptable glass items include clear and colored food and beverage bottles and jars. Frequently asked questions about glass recycling can be found on GwinnettCB.org/Glass-Recycling.