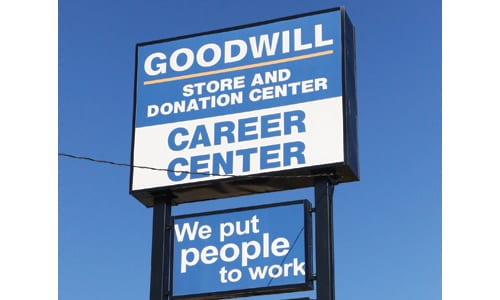 Starting on Monday, Jan. 8, Goodwill of North Georgia is hosting a series of job fairs throughout the week, opening its doors to thousands of job seekers who are looking for a job or a better job in the new year. Each of the nonprofit's 13 career centers will host a multi-employer job fair, and events will take place in addition to each center's regularly scheduled workshops and job readiness offerings.
"We know that many people start off the new year with aspirations to improve their lives," says Elaine Armstrong, vice president of marketing. "We're here to help anyone who wants to find a job, a better job, or even learn new skills."
For more than five years now, Goodwill has started the year by helping to jumpstart the careers of people across North Georgia. This is one of the largest multi-employer, multi-location jobs fairs of the year, and organizers are hopeful that anywhere between 1,000 to 2,000 job seekers will attend, Goodwill said in a news release.
More than 100 employers, including companies such as Lowes and the Georgia Department of Public Safety, will be actively hiring and recruiting staff. Goodwill encourages attendees to pre-register for the job fairs at www.careerconnector.org.
Goodwill uses the money from its donated goods program to fund its career centers and a variety of job training programs and employment services. A list of participating employers along with dates, times, and locations of the job fairs can be found online at www.goodwillng.org/NYNJ.