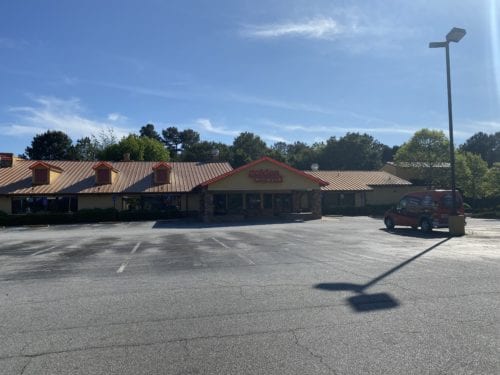 Photos by Glenn L. Morgan 
Will restaurants make a comeback?
Georgia's dine-in restaurants re-opened on Monday, April 27, but the traffic was sluggish at several spots. In order to reopen, dine-in restaurants must adhere to 39 guidelines under Gov. Brian Kemp's executive orders, including limiting capacity to no more than 10 patrons per 500 square feet, taking employees' temperatures and requiring staff to wear face masks at all time.
There were no customers at the popular, all-you-can-eat Golden Corral in Rockdale County. The Golden Corral catering van was the only vehicle in the parking lot at 6 p.m. A "temporarily closed" sign was posted on the door.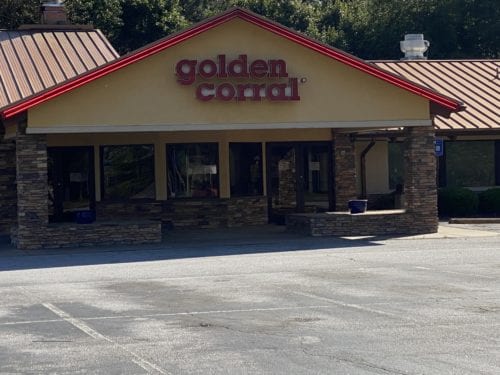 Photos by Glenn L. Morgan 
Pictured: Golden Corral restaurant in Rockdale County, GA
Golden Corral Corporation had announced in late March that it was forced to suspend operations for 35 company-operated restaurants as a result of COVID-19.  Meanwhile, some franchise restaurants are still operating across the country in accordance with local and state mandates. The Raleigh, N.C.-based company has furloughed 2,290 employees.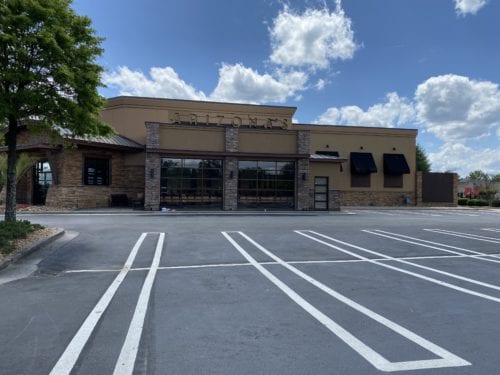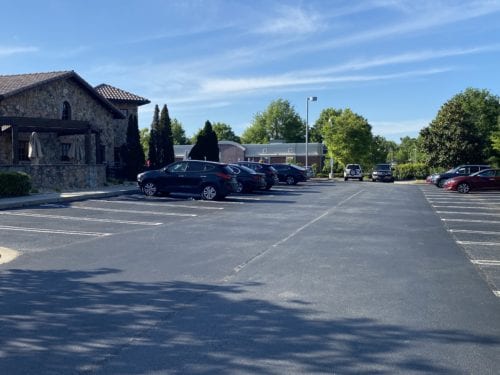 Photos by Glenn L. Morgan 
Pictured: Arizona's restaurant in Stonecrest, GA                Pictured: Olive Garden restaurant in Stonecrest, GA     
Arizona's, located outside of The Mall at Stonecrest in neighboring DeKalb County, also remained closed, while customers trickled in during the dinner hour at nearby Olive Garden. Carhops welcomed people inside as they carried out to-go orders to parked vehicles.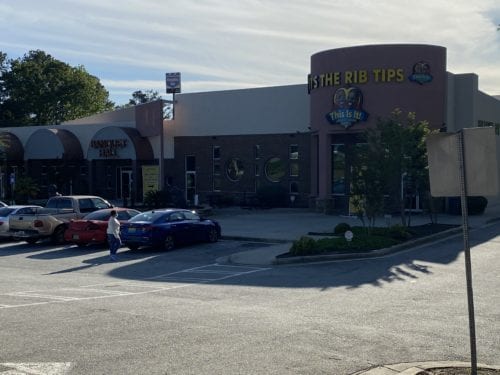 This Is It, a favorite located on Panola Road in South DeKalb, GA was open for dine-in customers with no wait.
Meanwhile, several Waffle House restaurants in the area remained closed. The Georgia-base restaurant chain had announced in March that it was temporarily closing 365 Waffle House restaurants across the Southeast, while keeping 1265 locations open amid COVID-19.