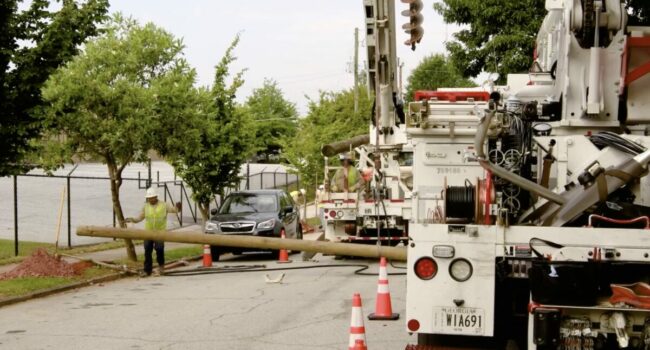 Effort designed to help reduce crime, improve traffic safety
ATLANTA –– Georgia Power and the City of Atlanta today announced that the company will be increasing the city's streetlight footprint by 10,000 lights and upgrading other lighting, with a focus on areas with high rates of traffic accidents and crime.
"Through this partnership with the City of Atlanta, Georgia Power is dedicated to providing energy efficient solutions to improve visibility and safety in our communities," said Bentina Terry, senior vice president of Region External Affairs & Community Engagement at Georgia Power. "As a committed partner, we are working to help implement solutions that benefit both our citizens and our city."
Increased, high quality outdoor lighting has many benefits, including improved safety and security. With the addition of energy efficient LED lights and conversion of a number of older lights, the City of Atlanta is also expected to see a 60% reduction in their energy usage and to lower its annual carbon footprint by approximately 2,000 tons.
The "One Atlanta – Light Up the Night" initiative follows a six-month streetlight inventory and assessment conducted by the City of Atlanta's Department of Transportation (ATL DOT) and a team of industrial engineering students from Georgia Tech earlier this year. As part of the inventory, the team has evaluated the City's existing streetlight footprint and identified where additional streetlights are most needed based on crime rates, crash rates and existing lighting coverage.