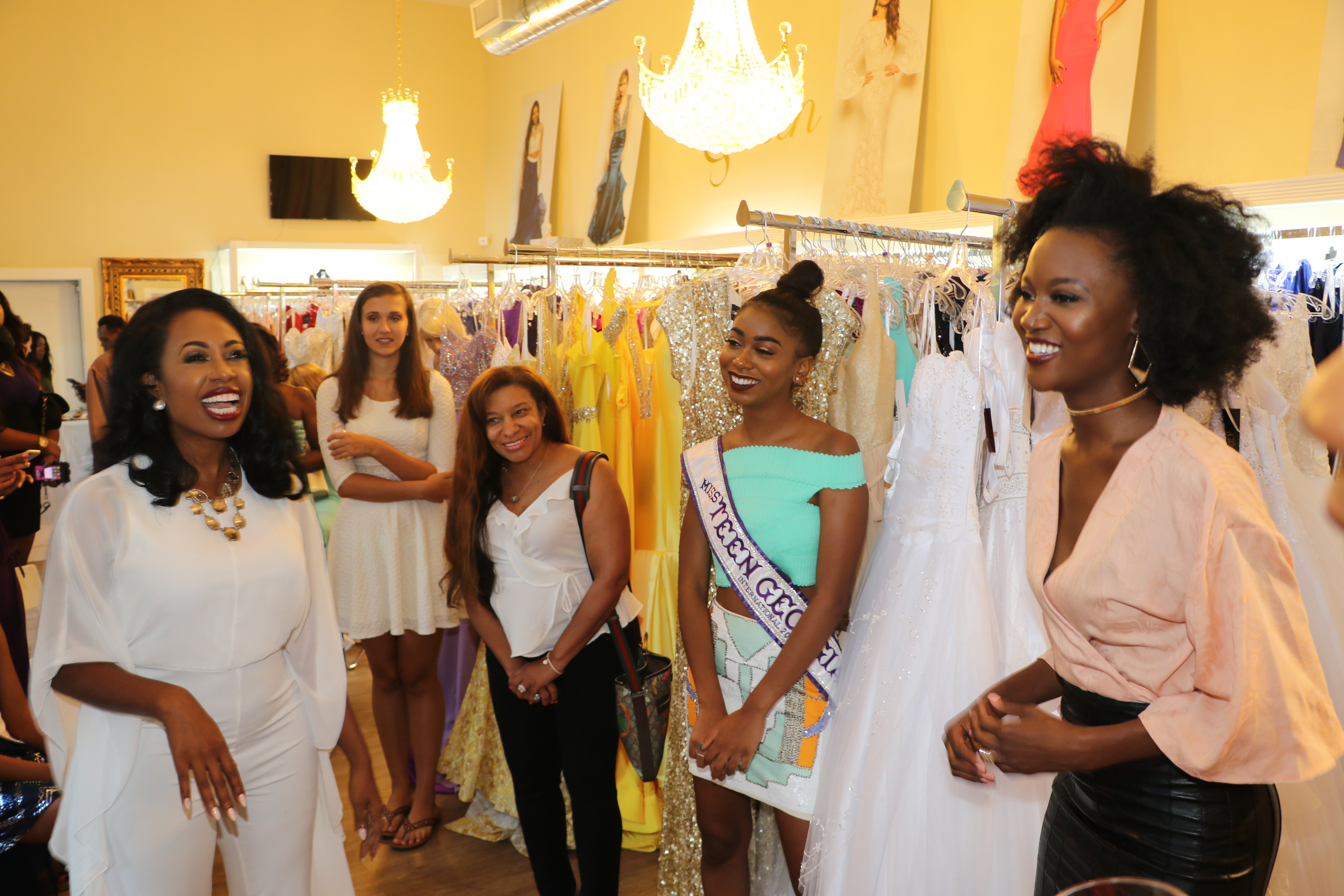 Fit For A Queen of Atlanta formal wear welcomed Miss USA 2016, Deshauna Barber, at a red carpet reception on Friday, July 21.
Barber and Fit For A Queen owner Aisha S. Danzy collaborated to present a comprehensive pageant preparatory workshop, which was held on Saturday, July 22, at the Buckhead-Atlanta Doubletree Hotel.
The "Take the Crown" workshop, conducted by national and international professionals in the beauty and pageant industry, offered participants runway coaching, interview prep, wardrobe consultations, physique and nutrition consultation.
Danzy said she was excited and honored to be a part of the workshop and luncheon, which drew contestants from as far as Washington state.
Fit for A Queen of Atlanta was established in the heart of downtown Atlanta in 2016. The store offers custom and designer gowns for prom, pageant, and formal occasions ranging from sizes 00-32W.   From wardrobing young girls for pageants to dressing women for Atlanta's annual UNCF Mayor's Ball, Fit for A Queen of Atlanta offers personal styling for any event.
Fit for A Queen is located at 449 Bill Kennedy Way, Atlanta. 678-310-9919.