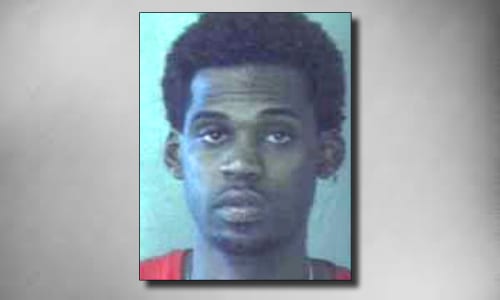 A man convicted in connection with a deadly home invasion inside a Decatur apartment complex has been sentenced to life in prison without parole, plus 20 years. 
Desean Subar, 26, was sentenced May 2 during court proceedings before DeKalb County Superior Court Judge Asha Jackson. Subar was convicted following a jury trial on charges of Murder, Felony Murder, Home Invasion, Armed Robbery and weapons offenses for the shooting death of Justin Bryant, 21.
 Bryant was gunned down in his Cedar Brook Drive apartment on Jan. 29, 2016.  Subar and an armed accomplice stormed into the victim's apartment with guns drawn and demanded cellphones, electronics, and money from Bryant and two friends who were visiting. The victims were ordered to surrender their possessions at gunpoint and then forced into the master bedroom closet. When the gunmen made their way to an adjacent room, Bryant exited the closet and confronted the assailants in an effort to prevent them from stealing his brother's property. A brief struggle ensued before Bryant was shot in the chest. The gunmen fled the scene. The victim's friends, called for emergency help. Bryant was rushed to the hospital, but died a short time later during surgery.
 During their investigation, authorities recovered the defendant's cellphone, which was left behind at the apartment during the crime. It contained Subar's name, email address, and a number of selfies–leading to his identification. Subar was apprehended months later following an hours-long standoff in Stone Mountain with a DeKalb Police Department SWAT team.  The second suspect was never identified.
 The case was prosecuted by Senior Assistant District Attorney Shannon Hodder with assistance from Assistant District Attorney Alana Driscoll and DA Investigator Chris Wieseman. Detective K.E. McQuilken of the DeKalb Police Department led the initial investigation.