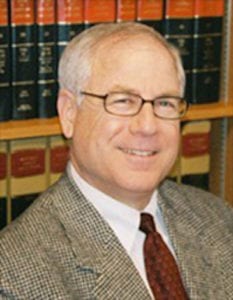 DeKalb Medical Board Member Robert "Bob" E. Wilson was awarded the prestigious Georgia Hospital Heroes Award at the Georgia Hospital Association's (GHA) Annual Meeting on Nov. 11. Wilson, who was one of only 10 individuals statewide to receive the award, was recognized for sharing his time and talents in community service to DeKalb County.
As a former district attorney, commitment to public safety and better health for women and children are common threads in Wilson's legal service. For more than 25 years, he has dedicated much of his time to improving the DeKalb community, particularly its hospitals and community health facilities. He established the state's first Child Abuse Protection Unit and one of its first victim assistance programs. He is involved in numerous task forces and committees in the community and is the chairman for the Task Force on Unexplained Child Fatalities and the Governor's Committee for the Protection of Children.
It was Wilson's work fighting for women and children as an attorney that he believes led him to his involvement with DeKalb Medical. Seeing the great needs of victims of sexual and physical abuse led him to partner with the DeKalb Junior League and the hospital. He helped fund the DeKalb Rape Crisis Center in 1989 and served as its chair of the Board of Directors. He remained on the board for 20 years. Today, the non-profit center provides direct services and advocacy for survivors of sexual assault and their families. In 1990, Wilson co-founded what is now the Georgia Center for Child Advocacy, a non-profit organization providing prevention, intervention and treatment for child sexual abuse victims.
Wilson currently serves as Chairman of the Quality Committee at DeKalb Medical, a position not often held by someone with a non-clinical background. Since joining the committee, he has overseen the implementation of new clinical leadership models that engage physicians and leaders in improving processes and procedures. Thanks to these changes, the hospital system has seen improvement in length of stay and readmission statistics.
"Hospitals are fortunate to have people like Bob Wilson in their communities," said GHA President and CEO Earl Rogers. "His efforts have allowed the hospital to extend its patient care reach and ensure the health of not only patients, but the entire DeKalb community. He is most deserving of this award."