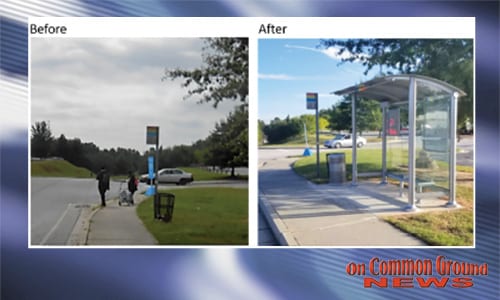 DeKalb County CEO Michael Thurmond and MARTA General Manager/CEO Jeffrey Parker announced that $1.5 million dollars in capital improvements such as bus shelters, benches and bathroom upgrades are coming to the county.
"DeKalb County has supported MARTA since its inception nearly 50 years ago," said CEO Thurmond. "The county's investment and partnership with MARTA has spurred economic development, affordable housing, greater mobility and access to jobs."
MARTA is also enhancing its partnership with Keep DeKalb Beautiful by increasing the annual maintenance contract from $75,000 to $150,000, to support shelter maintenance and county beautification efforts.
Going forward, MARTA plans to install up to 70 new shelters and benches per year for the next four years, totaling up to 350 new shelters.
"We value our longstanding partnership with DeKalb County," said Jeffrey Parker, GM/CEO of MARTA. "Going forward, we remain committed to providing quality transit service and customer amenities that riders in the county want and deserve."
In 2018, MARTA installed 20 new shelters across the county, at a cost of $400,000. These new investments will improve the quality of ridership in areas that have been underserved in the past.