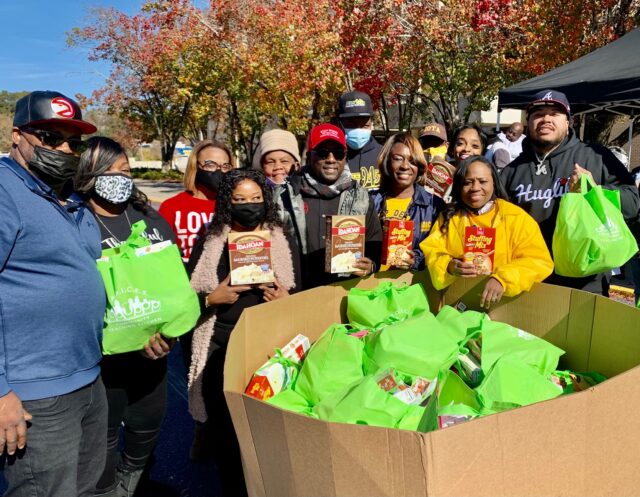 DeKalb Commissioner Larry Johnson Presents Day of Service Nov. 20, 2021
DECATUR, GA—DeKalb County Commissioner Larry Johnson hosted his annual Day of Service on Nov. 20 with dozens of volunteers turning out to give back to the community.
The event kicked off with a holiday turkey give-a-way, in partnership with the Women In NAACP DeKalb County Branch; 100 Black Men of DeKalb; The Center Helping Obesity in Children End Successfully (C.H.O.I.C.E.S); The Community Boutique; and Mission Agape. In addition to free turkeys, fresh produce, coats and blankets were also given away to those in need.
The event, which also featured an array of resources and vendors, was held from 11 a.m. to 1 p.m. at The Gallery at South DeKalb Mall, 2801 Candler Rd., Decatur.
Each year, Johnson partners with several organizations to address the needs of the community.
"Giving and empowerment is not a moment, it's our mission," Johnson said. "We didn't think we would still be dealing with COVID-19, but even during these challenging times, we must continue to do our part and help those in need."
Photos By Kelly Jordan