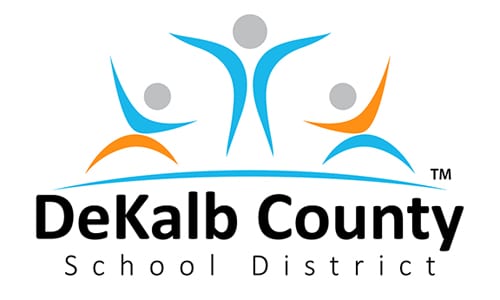 STONE MOUNTAIN, Ga. – DeKalb County School District(DCSD) officials will hold a press conference on Monday, Nov. 8, to announce the roll out of a comprehensive master plan outlining district-wide school and infrastructure improvements to be funded by the recently approved E-SPLOST (Education- Special Purpose Local Option Sales Tax).
The news conference will be held on Monday, Nov. 8, 2:45 p.m. at DCSD's Administrative and Instructional Complex, 1701 Mountain Industrial Blvd., Stone Mountain, GA.  
SPEAKERS: 
DCSD Superintendent Cheryl Watson-Harris  
DeKalb Board of Education Chair Vickie Turner 
"As part of our ongoing commitment to transparency and engagement, we continue to invite the community to hear about the transformational projects we have planned as part of the continuation of approved E-SPLOST funding," said DeKalb Superintendent Cheryl Watson-Harris.
About the E-SPLOST 
The E-SPLOST referendum was passed Nov. 2 by DeKalb County voters with an 81 percent vote of approval. The E-SPLOST will impose a one percent sales and use tax on goods and services purchased in DeKalb County for the next five years. This E-SPLOST is a continuation for DCSD. E-SPLOST V fund collection goes from July 2017 until June 2022. E-SPLOST VI collection is scheduled to be levied from July 2022 until June 2027. DCSD estimates the tax will bring in $660 million to $700 million in revenue and fund school improvements and program enhancement projects.
E-SPLOST projects include building a new Cross Keys High School; the creation of a Sequoyah school cluster, including a new middle school, high school, and nearby Dresden elementary school; repurposing McNair High School into a Career Tech Academy; merging Dunaire and Allgood elementary schools into a new school with an early learning center and rebuilding Hawthorne Elementary.
Other projects include replacing Avondale High School with a new building and stadium to become the Performing Arts Academy; setting up a Cyber Technology and Engineering Academy with a conversion of Towers High School; rebuilding Dresden Elementary School; rebuilding Stoneview Elementary School; rebuilding Jolly Elementary School, the creation of a K-8 at Austin Elementary; additional early learning centers; and additional technological infrastructure improvements.   
For more information, visit www.dekalbschoolsga.org/e-splost.