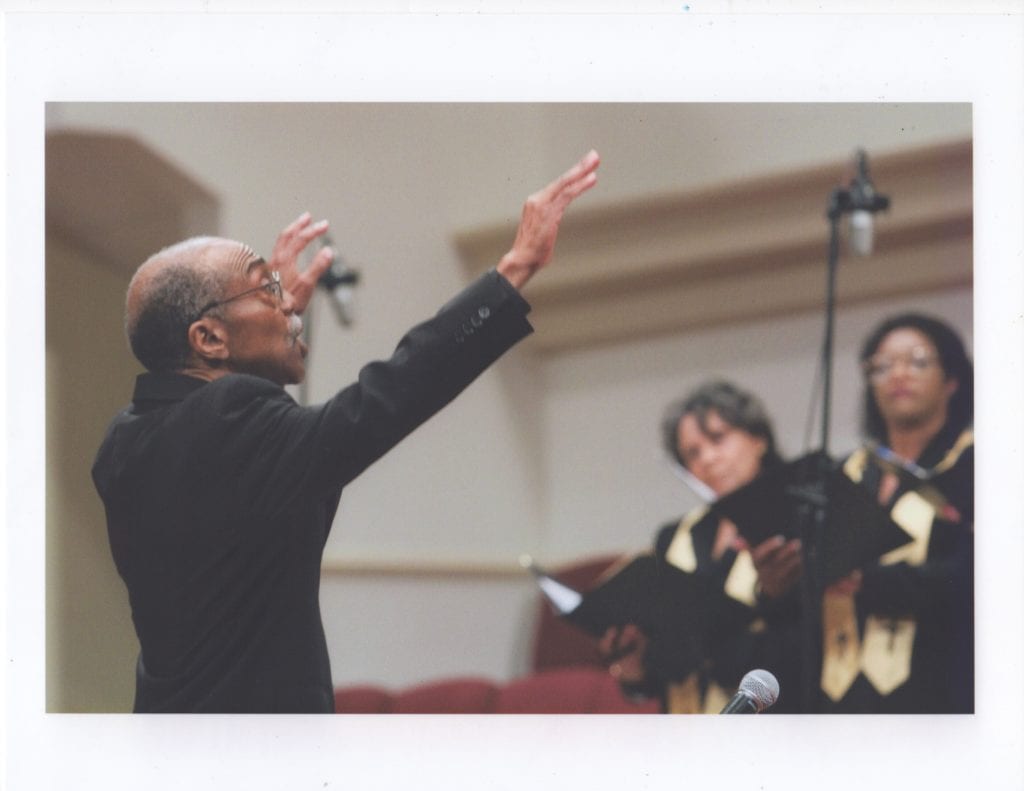 By Mackenzie N. Morgan
Antioch-Lithonia Missionary Baptist Church, one of DeKalb County's oldest African-American churches, is celebrating a landmark anniversary.The church kicked off its anniversary festivities on March 24 with two worship services, which were led by Antioch-Lithonia's Pastor James C. Ward and Pastor Robert Taylor of Jonesboro's Shiloh Baptist Church, the oldest African-American church in Clayton County.
The church's sesquicentennial worship service and concert on March 31 will celebrate a legacy of leadership, love and loyalty since the church was founded 150 years ago.
The "Day of Remembrance" concert will feature guest conductor Heather Sorenson, along with other special guests including Cellist Ty Young of Dallas, Texas and the Covington/Conyers Choral Guild. Deacon Rickey Dixson's brass ensemble will accompany the choirs.
"This will be a great worship service because we will have one of the most gifted musicians, Heather Sorenson, in our midst.  More importantly, we will thank God for our congregational ancestors who have gone before us and have sustained and advanced our congregation," said Pastor Ward.
As part of the celebration, the James C. Ward Classical Arts Chorale will pay tribute to the church's ancestral members whose courage and commitment paved the way for the church's continued significance in the community. The choir will sing an original composition entitled "The Heritage Hymn," commissioned to honor Antioch's deceased congregants. The piece is a collaboration between composer and arranger Heather Sorenson and Pastor Ward.
Antioch church members submitted names of deceased relatives and neighbors who attended the church during their lifetime. Each name now appears in a keepsake book featuring brief narratives of each individual's contributions to the church.
"We are well aware that some names have been lost in history, but their names are written on the lamb's book of life," said Pastor Ward.
Founded in 1869 under a brush arbor, Antioch-Lithonia spans five generation and has a rich history steeped in service, tradition and music. It served as the first branch of the DeKalb NAACP and remains a lifetime member today. The maternal grandfather of Martin Luther King, Jr.,A. D. Williams, served as a pastor of Antioch from the late 1800s to 1924and the Rev. Thomas Dorsey, who was the cousin of Thomas A. Dorsey (the father of gospel music), also served as pastor of the church for 18 years. Antioch has hosted Spelman's Glee Club twice, as well as the late legendary singer Natalie Cole.
Fourth generation church member Olitha McGuire Reid, 69, has a long history at Antioch. Her parents, grandparents and great-grandparents all were members of Antioch. Her great-grandfather, Allen Albert, was one of the church's founding members in the 1800s.
Reid said she remembers how everyone at Antioch dressed up in their Sunday best for worship. In the winter, the men would have on fedoras, and the women would be dressed in their gloves and furs. The little girls would have on their patent leather shoes and the boys would have on neck ties.
Reid, who has been a member of the church since she was 6 years old, has served in just about every capacity within the church – from singing in the choir to serving as an usher. Of her many roles, she is most proud of serving on the interior design committee when the congregation relocated and constructed a new edifice in 2004 at 2152 Rock Chapel Road in unincorporated Lithonia.
"Moving from the old church to the new one was a big change and even though I loved the old church setting, our congregation had outgrown it," said Reid. "We did, however, manage to bring along some of our favorite things from the old church."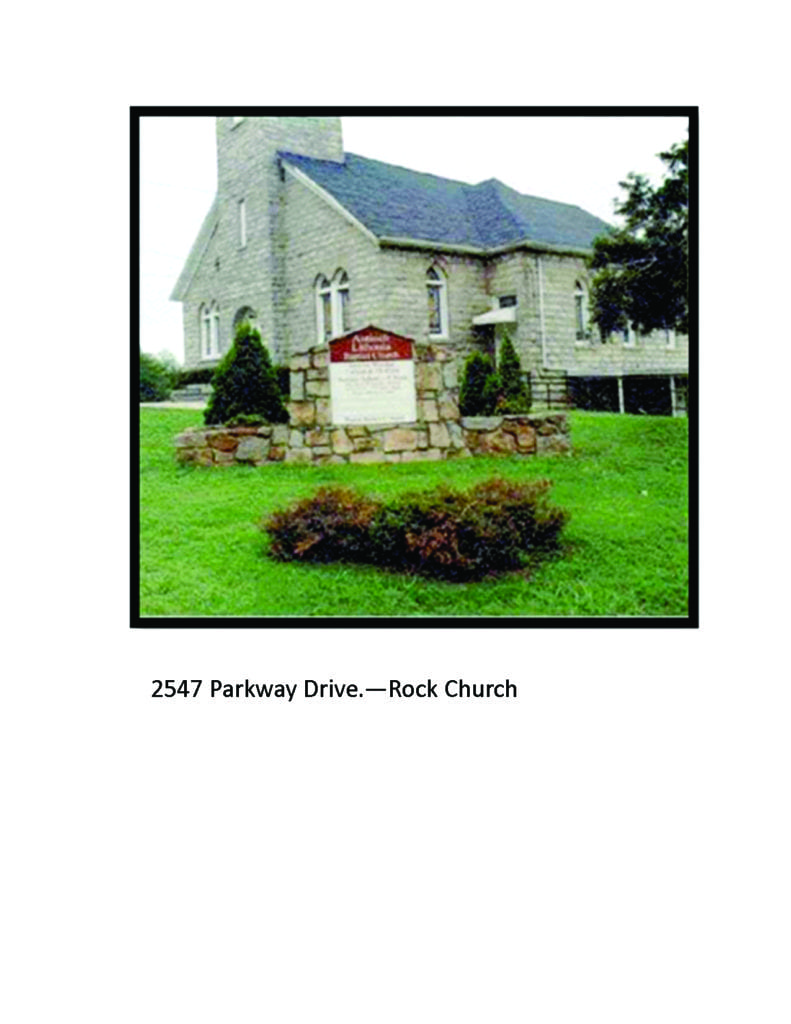 Relics from the former church include an old light fixture and bookcase in the church's library, along with an original bible and a grand piano.
Reid said that though the physical space has changed, many of the church's traditions remain: Easter and Christmas children's speeches, weekly Sunday school classes, the church's annual homecoming celebration and a culture of good gospel music.
"We were known as the church that did all the singing, gospel concerts and choir anniversaries. And it's still true to this day," said Reid.
Among the many noteworthy members, Reid credits Minister Mary Alice Moore for building an outstanding children's youth department.
Deacon Charles Johnson Antioch, who has served on multiple boards in addition to previously being the church's chief operation officer,echoed Reid. Johnson said he and his wife, both 74, were impressed by Antioch's welcoming congregation when they moved to Atlanta 35 years ago and joined in 1982 under the Rev. R.E. Glass, who was pastor at the time. The couple, both from Sparta, Georgia said they were happy to find a church that still felt like their small town home church.
"The congregation was loving and caring. They treated you like family and it was the perfect place to raise kids and get the family involved with God. It just felt right," said Johnson.
Johnson said several deacons at Antioch mentored him including Norris Jonson, Walter Guthrie, Henry Harper Hill and others. He credited Pastor Ward for nurturing his spiritual growth and for having the vision and leadership to build a new edifice to house the church's growing congregation.
"We have really blossomed under Pastor Ward's leadership. We were able to build our new church under his leadership," said Johnson.
Gail Golden, another fourth generation member is a 61-year-old retired schoolteacher who has attended the church for over 50 years.
"We change with the times," said Golden, who prepares the weekly bulletin and oversees the church's Girl Scouts program and Vacation Bible School.
"We have five choirs and the children have their own Sunday where they do everything from singing, ushering to reading the church announcements. Everybody's friendly and it is a place where you can get some good preaching, teaching and singing. Everybody has a place here."
The worship service and concert takes place Sunday, March 31, at 10:30 a.m. A fellowship meal will be held following the service.
Antioch-Lithonia Missionary Baptist Church is located at 2152 Rock Chapel Road (State Road 124), Lithonia.