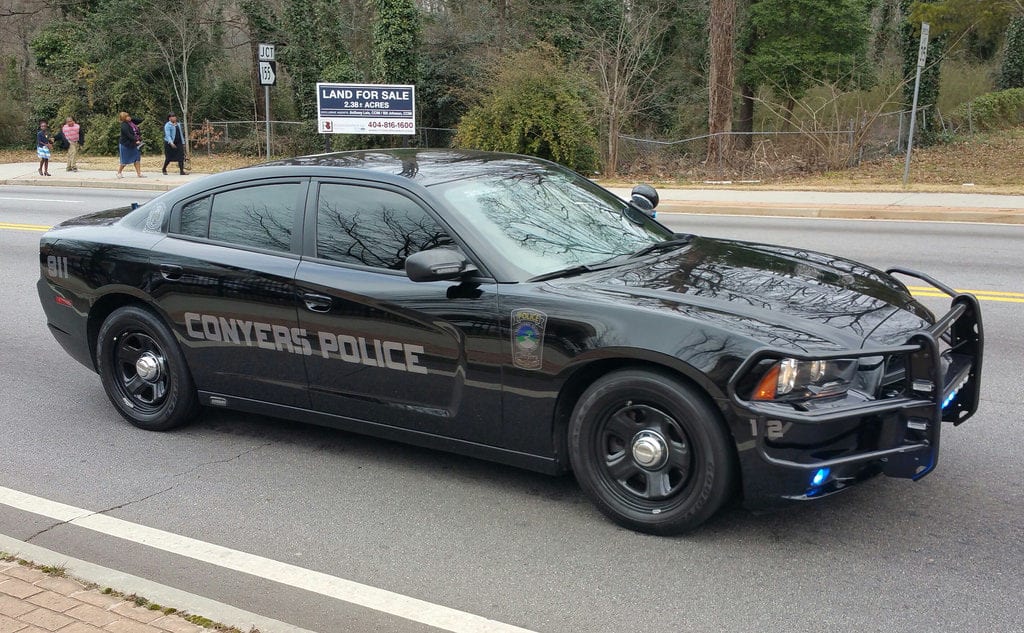 On Friday, April 13, officers with the Conyers Police Department located a female who had been held at the Horizon Extended Stay hotel for the purpose of providing sexual services in exchange for money. The Police Department received a phone call from a friend of the victim who was concerned for her welfare. The investigation that followed led to the arrest of Brad Gaskin, a 36-year-old male from New Jersey.
The 20-year-old female from Washington State had recently moved to the Atlanta area, police said. She and Gaskins met in DeKalb County and he offered her a place to stay. For the next two weeks, the victim remained at a hotel room that was provided to her by Gaskins in exchange for answering calls from an ad for sexual services that Gaskins created for her.
Officers responded to the room to conduct a welfare check at the request of the victim's friend and were able identify indications of human trafficking. Gaskin's returned to the hotel room several hours later and was arrested. He was charged with trafficking of a person for sexual servitude and aggravated sodomy.
4Sarah, a nonprofit organization that focuses on providing support for women who are victims of sex trafficking, was able to provide housing and resources for the victim.