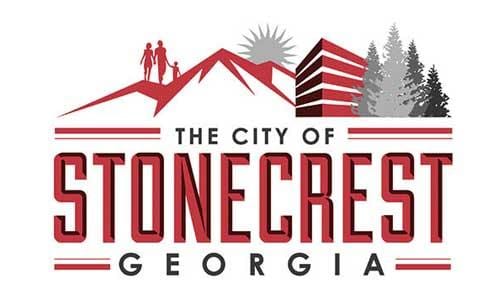 STONECREST, GA—The Stonecrest City Council has decided to delay in-person meetings at City Hall.  The council unanimously approved an emergency extension to the city's ordinance to continue virtual meetings through Jan. 24, 2022.  The council voted on the measure at a special-called meeting on Nov. 4.
Mayor pro tem George Turner apologized for the change.  He said the council had previously announced that in-person meetings at City Hall would resume on Nov. 8. However, due to an uptick in DeKalb County's COVID-19 cases, Turner said it would be best to wait until January 2022.
Acting City Manager Janice Allen Jackson cited recent statistics showing that as of Nov. 1, there were 50 cases per 100,000 people but in the last seven days, the number had grown to 65 cases per 100,000.  Turner said that current COVID-19 protocols, which still include social distancing, would greatly reduce the number of people who would be able to attend the meetings in person. Turner said his concern grew after he attended a meeting in which there was an attempt made to put 25 people in the City Hall chambers
Said Turner:
"My personal observation was that once you consider the number of staff people we have who will need to support the meetings and once you subtract that number from the 25, it may leave on enough room for about 10 or 15 members of the public. So that's roughly 2 citizens per council district."
Turner said the city had checked to determine what other municipalities and counties are doing concerning meetings and found there is a mix: Some are doing hybrid meetings that include  virtual and in-person and others are doing one or the other.
Turner said that extending the virtual meetings would be in the best interest of city staff members and its citizens.
"We want to make sure that whatever we do is safe—not just staff but the public," Turner said.
The City Council will have a virtual Public Hearing on the Operating Budget today (Nov. 8) at 6 p.m.  A virtual work session for the council will follow at 6:30 p.m.
A Planning Commission meeting will be held on Nov. 9, 6 p.m.
A Housing Authority meeting will be held on Nov. 10, 4 p.m.
A Public Hearing for the Construction Board of Appeals will be held on Nov. 15, 6 p.m.
All of the meetings will be held virtually and will be available via the City of Stonecrest's YouTube Live Channel. All of the meetings and agendas provided are posted under Legal Notices at ocgnews.com.