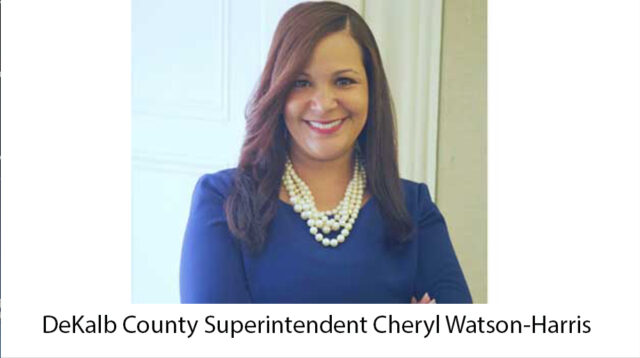 STONE MOUNTAIN, GA – At tonight's virtual board called meeting, the DeKalb County Board of Education voted to approve a separation agreement with Superintendent Cheryl Watson-Harris effective immediately.
Board members voted to name Dr. Vasanne Tinsley as the interim superintendent, citing its full confidence in  Tinsley's ability to operate the day-to-day activities of the DeKalb County School District (DCSD). Dr. Tinsley brings a wealth of experience to DCSD, formerly serving as the Deputy Superintendent of Student Support & Intervention in the district.
"We appreciate Mrs. Cheryl Watson-Harris for her service to the DeKalb County School District and wish her the best in her future endeavors," Board Chair Vickie B. Turner said. "The Board has the utmost confidence in Dr. Tinsley serving as the interim superintendent. The immediate departure of Mrs. Watson- Harris will have no bearing on the search for the next superintendent. The Board remains fully committed to an open and transparent process and supporting the students of DCSD." 
Story developing.