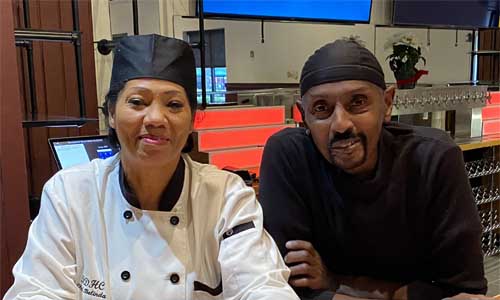 STONECREST, GA—The City of Stonecrest will host a ribbon-cutting ceremony at noon on Wednesday (Dec. 23,) for the grand opening of Belinda's Southern Cuisine.
Owner Belinda Hull has opened the restaurant in the former Buffalo Wild Wings, 7322 Stonecrest Concourse, outside the Mall at Stonecrest.
The restaurant offers breakfast, lunch and dinner and includes an expansive menu. Patrons can dine in or carry out. Masks are required and social distancing is practiced.
"I had been looking for the perfect restaurant since I closed my other restaurant seven years ago in Lithonia," said Hull. "The reason I'm doing this if I have this great desire to bring real Southern soul food to our community. It's just a love and a joy."
Hours of operation: Tuesday through Saturday, 8 a.m. to 8 p.m.; Sundays, 8 a.m. to 6 p.m. Closed on Mondays. 470-406-6355.