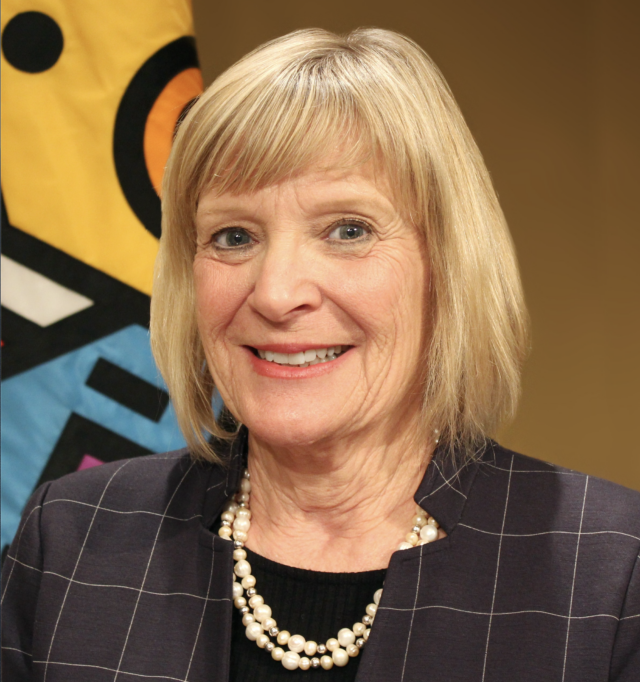 Eight other new members are sworn in, joining 41-member board
The Atlanta Regional Commission swore in Decatur Mayor Patti Garrett and eight other elected and citizen leaders on Jan. 12.
The 41-member board oversees the agency's efforts to improve quality of life in metro Atlanta and plan for the region's successful future. The nine new members are:
·  Andre Dickens, Mayor, City of Atlanta,
·  Anthony Ford, Mayor, City of Stockbridge
·  Patti Garrett, Mayor, City of Decatur
·  Alfred John, Chairman, Forsyth County
·  Tangela Jones, Citizen District 14 (Portions of Cherokee and Cobb counties)
·  Michelle Cooper Kelly, Citizen District 13 (Portion of Cobb County)
·  Thomas (Tom) Meinhart, Citizen District 12 (Portions of Forsyth and Fulton counties)
·  Amol Naik, Citizen District 4 (Portions of Atlanta and Fulton County)
·  Steve Stancil, Citizen District 15 (Portions of Cherokee and Fulton counties)
"We are excited to welcome our new board members to the regional planning table. Their fresh perspectives will help inform our ongoing work supporting the Atlanta region," said ARC Board Chair Kerry Armstrong.
"As mayor of Decatur, it is an honor for me to represent the DeKalb County mayors on the Board of the Atlanta Regional Commission. The vision and real impacts of the ARC shape the entire region, including DeKalb County and all its residents. The county and its cities likewise play a key role in shaping the Atlanta region and I am looking forward to participating in the planning, visioning and actions as we all move through exciting years ahead," said Decatur Mayor Patti Garrett.
The 41-member ARC Board consists of the county commission chair from each of the 11 member counties, the mayor and a council member from the city of Atlanta, and a mayor from each of the 11 counties with the exception of Fulton, which has two mayoral representatives, one from North Fulton and one from South Fulton. The board also includes 15 citizen members selected by the board's elected officials and a representative from the Georgia Department of Community Affairs.
The Atlanta Regional Commission (ARC) is the official planning agency for the 11-county Atlanta Region, including Cherokee, Clayton, Cobb, DeKalb, Douglas, Fayette, Fulton, Gwinnett, Henry and Rockdale counties as well as the city of Atlanta and 74 other cities. The Atlanta Regional Commission serves as a catalyst for regional progress by focusing leadership, attention and planning resources on key regional issues.