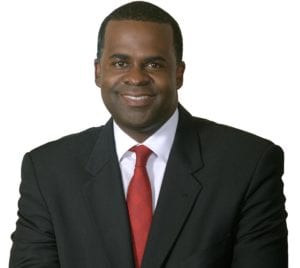 Atlanta remembered the victims of the deadly racial violence that took place over the weekend during a protest in Charlottesville, Virginia. The violence erupted after hundreds of white supremacists staged a "take America back" demonstration and clashed with counter protestors. A car plowed into the crowd killing one woman and injuring several more. Two state troopers responding to the scene were killed in a helicopter crash
One woman was killed and 19 others were injured when a car driven by a 20-year-old Alex Fields, Jr. plowed into the group, according to news reports. Fields  was arrested and charged with one count of second-degree murder, three counts of malicious wounding, and one count of hit-and-run attended failure to stop with injury, police said.
Hours later, two state police officers who were assisting with the unrest died when their helicopter crashed at the outskirts of town.
Mayor Kasim Reed ordered the flags at City Hall to fly half-staff on Monday (Aug. 14) to remember the victims. He said in a statement to the media:
"Out of respect for the victims of violence in Charlottesville, Virginia this weekend, I have ordered all flags on city property to be flown at half-staff, effective immediately.
I am deeply saddened that hate-based violence took the lives of Heather Heyer and state troopers Jay Cullen and Berke Bates, and seriously injured many others. My thoughts and prayers are with each of these individuals, their families and loved ones.
Freedom of speech and freedom of assembly are fundamental rights of American citizens. These rights must be valued and protected. But I want to make my beliefs and those of the City of Atlanta clear: We will not condone vile displays of racism and we will not tolerate violence as a means to promote bigotry and hatred.  The despicable act of violence perpetrated by James Alex Fields Jr. this weekend can only be seen as an act of domestic terrorism, and has no place in a country built upon our shared values.
We all have a responsibility to stand up and denounce these reprehensible acts.  As the cradle of the Civil Rights movement, we stand shoulder to shoulder with those who exercised their right to speech in support of equality and in opposition to hatred. This weekend, hundreds of people marched peacefully in our city to demonstrate these values. I continue to urge those participating in protests to promote non-violent expression by self-policing and elevating the voices of community members. Atlanta's history demonstrates that we can come together and protest in a non-violent and peaceful fashion.
Over the past two days, Atlanta residents have started petitions and called for city streets bearing the name of the Confederacy or Confederate leaders to be renamed. I will carefully consider these petitions, because symbols matter, and as those espousing hate-filled ideologies grow bolder, we must grow stronger in defense of our values.
Atlanta stands with Charlottesville, and I stand with Mayor Michael Signer, and with all leaders who denounced violence and white supremacy in the face of equivocation from the President."