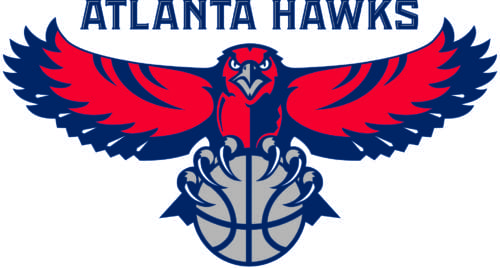 The Atlanta Hawks Foundation will unveil state-of-the-art public basketball courts at DeKalb County's N.H. Scott Recreation Center on Saturday, May 20, 11 a.m., marking the foundation's second DeKalb location and the ninth Metropolitan Atlanta site to receive Hawks-themed courts since 2015. The Hawks will celebrate the opening of the courts with a youth basketball showcase featuring participants from the DeKalb County Department of Recreation, Parks & Cultural Affairs.
"With this new court, we're thrilled to partner with DeKalb County in building another sustainable civic asset for Atlanta's east side," said David Lee, Executive Director, Atlanta Hawks Foundation and EVP, Hawks External Affairs. "As we continue to press toward our goal of increasing access to our sport, it is imperative for us to work with like-minded groups and people who want the best for our communities."
The center bears the name of Nathaniel Herbert Scott III, a community advocate who served on the Leisure Citizens Advisory Board and was actively involved in the funding and construction of the park's swimming pool and a classroom addition. With more than 4,300 participants, basketball is the park's most popular ongoing sports program.
"Strong partnerships benefit the entire community, and we are pleased that the Atlanta Hawks Foundation is investing in N.H. Scott and, in turn, our county's residents," said Marvin Billups, interim director of DeKalb Recreation, Parks & Cultural Affairs.
Atlanta Hawks alumni, cheerleaders and mascot Harry the Hawk will be on-hand to engage and participate in interactive games with community members. The Atlanta Hawks Foundation has partnered with developer CBA Sports for all nine courts, resulting in greater access to basketball courts for more than 600,000 residents.
The event is free and open to the public. For more information on the Atlanta Hawks community initiatives visit http://www.nba.com/hawks/community-main-page.